Die überlieferte Kunst des Brotbacken im Lesachtal
Lebendige Brotgeschichte und Natursauerteig als Geheimnis für gutes Brot aus dem Lesachtal
Lebendige Brotgeschichte und Natursauerteig als Geheimnis für gutes Brot aus dem Lesachtal
Seit mehr als 30 Jahren wird am Hof und im Hotel von der Seniorchefin das weit über die Talgrenzen hinaus bekannte Lesachtaler Brot gebacken. Inzwischen zählt diese Kunst des Brotbackens zum Unesco-Weltkulturerbe, wird doch aus feinem Natursauerteigbrot, heimischem Mehl und Wasser nach uralten Rezepten Brot gebacken. Keine kann das besser als Rosa Lanner, die den Hobbybrotbäckern auch das richtige Kneten beibringt. Auch das Anstellen von Sauerteig, das Zusammenstellen der richtigen Gewürze und allerlei Wissenswertes rund um die Geschichte des Brotbackens gibt die Meisterbrotbäckerin aus dem Lesachtal gerne weiter. Die Nachwuchsbäcker dürfen dann ihr selbst gebackenes Brot mit nach Hause nehmen, samt Rezept und Brotmehl.

Was enthalten ist:

Brotbacken und Rezepte
Selbstgebackenes Brot mit Bauernjause
Frisches Gebirgsquellwasser, selbstgemachte Natursäfte
Beginn: 11.00 Uhr | Dauer: 4 Stunden | Maximum: 8 Teilnehmer
Well on your way to holiday joy
Contact & getting here

Journey to the roots of good taste:
The Gailtal Valley, Lesachtal Valley and Lake Weissensee are located along the Carnic Alps in Carinthia in the south of Austria.
Plan your journey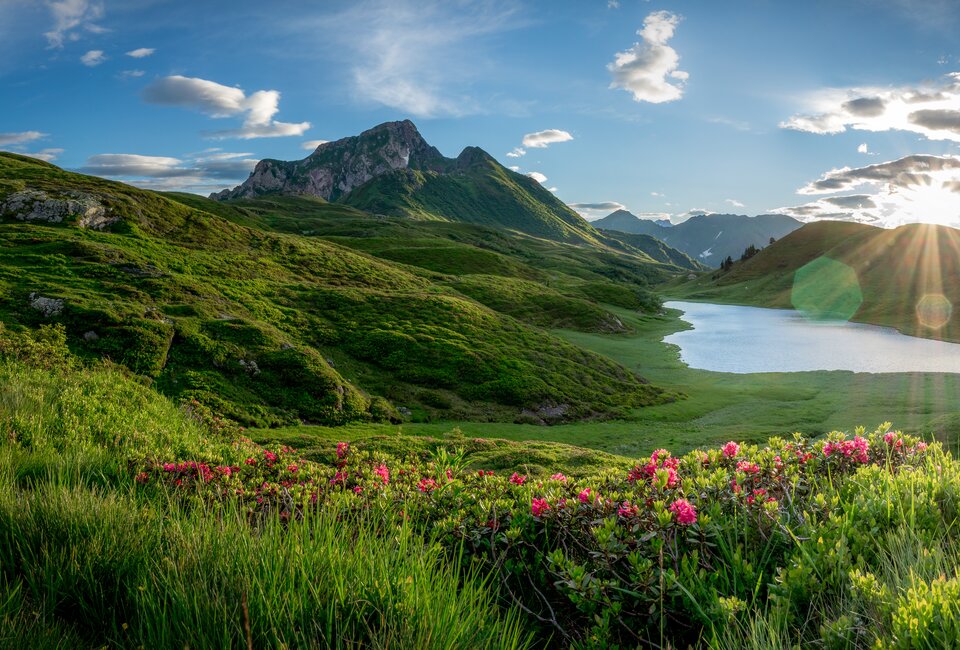 What do you want to discover?