Wild herb soup
from the Lesachtal Valley by TEM practitioner and herbalist Sandra Egartner
Wild herb soup
Preparation
Gather the wild herbs, wash and pat dry. Chop the onion into small cubes and sauté in oil, add the herbs and pour in a little soup or vegetable stock. Bring to the boil briefly and then blend with a hand blender. Add the rest of the soup and bring to the boil again. Thicken with cornflour, add cream or crème fraiche and season with salt and pepper. Garnish with flowers -done!
Tip: Take a colourful mixture of edible wild herbs you can find, for example goutweed, sorrel, dandelion, deadnettle or stinging nettle, groundsel, ribwort or daisies, yarrow, clover, chickweed, ... Just make sure to mix bitter and spicy, mild and sweet herbs well. If you are unsure - just experiment a little. The soup always tastes different. Sandra Egartner
Culinary delights from the Nassfeld-Pressegger See region
Have fun giving this recipe a try!

Journey to the roots of good taste:
The Gailtal Valley, Lesachtal Valley and Lake Weissensee are located along the Carnic Alps in Carinthia in the south of Austria.
Plan your journey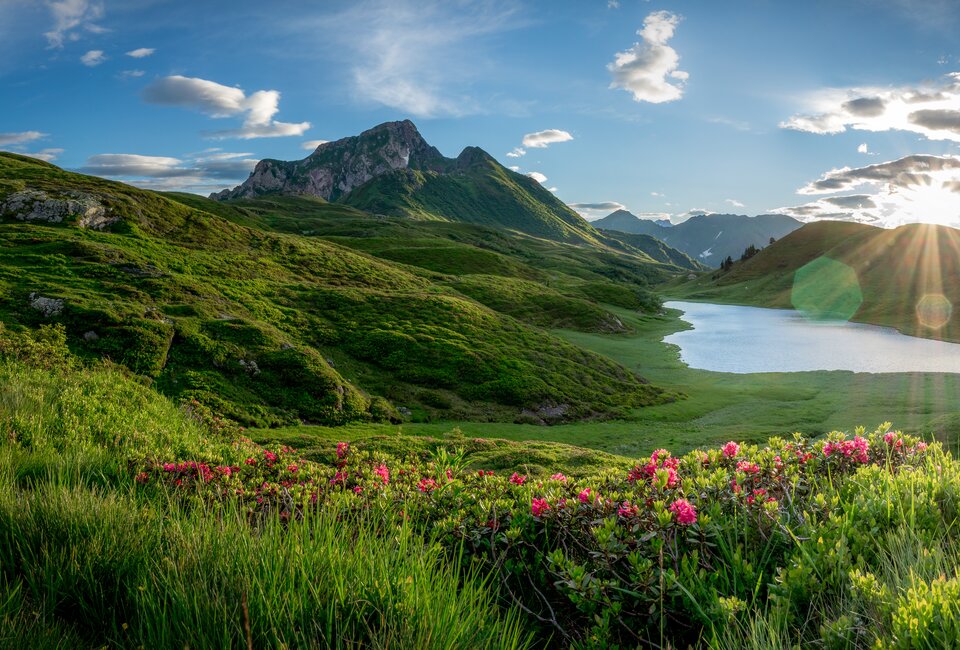 What do you want to discover?