slow food grenzenlos
Erleben - Verkosten - Einkaufen
13. Mai 2023 im Schlossgarten Lerchenhof, Hermagor/untermöschach
markt des guten geschmacks
Erleben, verkosten, einkaufen: Rund 30 Lebensmittelhandwerker aus Österreich und Italien präsentieren beim "Markt des guten Geschmacks" am Samstag, den 13. Mai 2023 von 10 - 18 Uhr, im Schlossgarten Lerchenhof ihre Kostbarkeiten. Die Slow Food Produzenten und Veredler dies- und jenseits der Karnischen Alpen schaffen dabei eine besondere Bühne für Kräuter, Speck, Käse, Honig, Bier, Saatgut und Jungpflanzen, Brot, allerlei rund ums Schaf und vieles mehr.
SLOW FOOD MARKT mit Lebensmittelproduzenten und Lebensmittelhandwerker aus Kärnten, Friaul und Slowenien
GESCHMACK-WORKSHOPS / TASTE WORKSHOPS
Präsentation und Verkostung von regionalen Lebensmitteln, die von den Produzenten kommentiert werden;
Die Geschmack-Workshops werden zu 2-3 Tageszeiten (z.B. 11/13/15 Uhr) angeboten und mit jeweils einem regionalen Thema verbunden (z.B. Slow Food Travel AAK, SF Friaul, SF Slowenien).
Teilnahme an den Geschmack-Workshops mit Tickets, kulinarische Genusstafel mit begrenzten Plätzen

Journey to the roots of good taste:
The Gailtal Valley, Lesachtal Valley and Lake Weissensee are located along the Carnic Alps in Carinthia in the south of Austria.
Plan your journey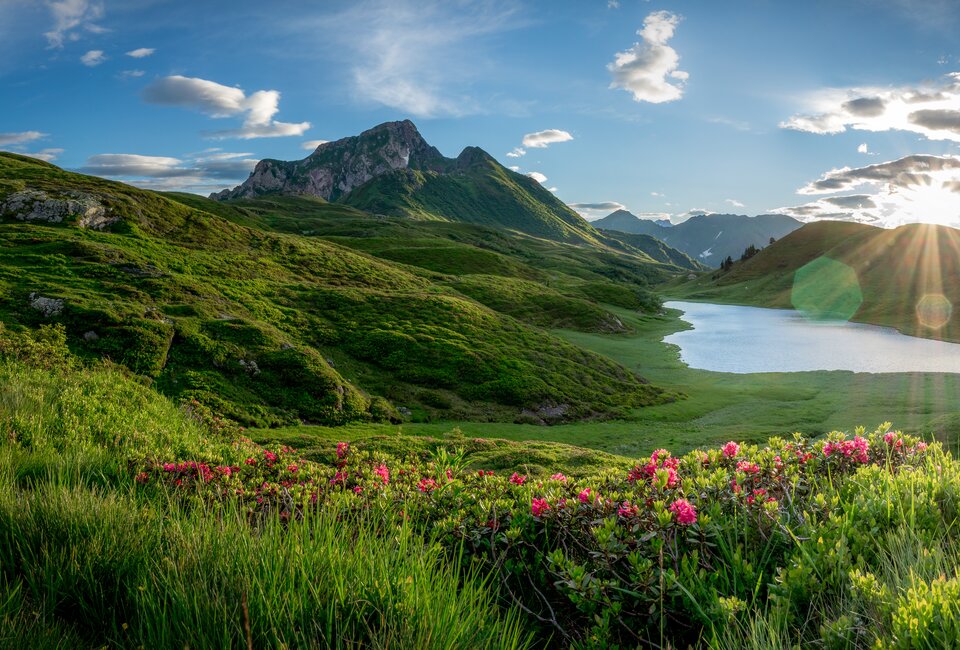 What do you want to discover?